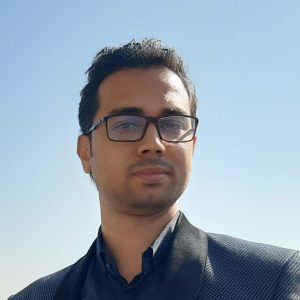 Background:
Mahdi Ghafoorian received his bachelor's degree in Computer Science from the Islamic Azad University of Mashhad, Mashhad, Iran, in 2011, and his master's degrees in Information Security and Assurance from the Imam Reza University, Mashhad, Iran, in 2016. He stands at the second position among top Master's degrees graduates in the Department of Computer Engineering and Information Technology of Imam Reza University in 2016. During the past decade he was working as a .net programmer in various companies, and after his master graduation he worked as a cybersecurity specialist in the area of web applications.
Research Interests:
Information Security, Authentication, Privacy, Trust Management Systems, Blockchain, Internet of Things
ESR8: Privacy Protection in Multimodal Biometrics with Application to e-Learning and e-Banking
Objectives:
The specific research topic of this position is on privacy protection for multimodal biometric systems. The main scientific goals will be: 1) to analyze the main challenges and requirements of biometric template protection, both for security and privacy, in single and multi-modal biometric systems; 2) to evaluate several state of the art approaches, the information stored, the recognition performance, the potential advantages and limitations; 3) to review existing and propose novel metrics to measure the levels of noninvertibility, revocability and unlinkability of biometric templates for multimodal systems.
Main supervisor
Ruben Vera-Rodriguez
Co-supervisor
Bian Yang