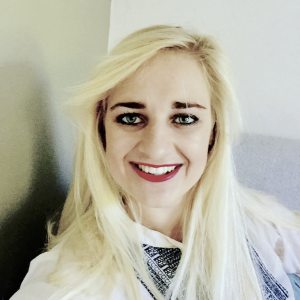 Background:
Johrine Cronjé is an adventure seeking South African, who lives between the mountains of Cape Town. Johrine thrives in her current multifaceted role, where she practices as a mental health professional in private practice and in the educational sector. She provides psychological interventions to hospital staff and high school students in her community. She is a part time lecturer, research supervisor and part of the academic ethical board of two universities. She is a board member and portfolio manager at the Association for Registered Counsellor in South Africa. She works in collaboration with the University of Stellenbosch on a post traumatic stress study using virtual reality as a potential treatment paradigm. In the past she worked with researchers at the University of South Africa, doing research in the field of mind and brain learning, while working in an economically disadvantaged school as a counsellor. She is a team player, an avid reader, fitness fanatic and social butterfly, who enjoys the company of close friends. Johrine prioritises a balanced lifestyle and has a passion for technology and a heart for people.
Research Interests:
Post Traumatic Stress Disorder, Anxiety spectrum disorders, Problematic Internet Use, Emotional Intelligence of Artificial Intelligence, Technology use, Virtual reality as treatment modality in mental health, Use of advanced technology in education, Big data and social science, Therapeutic intervention.
ESR12: Acceptance and usage of privacy protection solutions
Objectives:
The specific research topic of this position are privacy matters emerging from cognitive and social factors as well as the user's emotional state with the goal to develop and use innovative ecologically valid approaches to evaluate and improve consumer acceptance, usage and usability of privacy protection solutions.
Main supervisor
Paul Pauli
Co-supervisor
Sigurd Eskeland