Giuseppe Stragapede - ESR1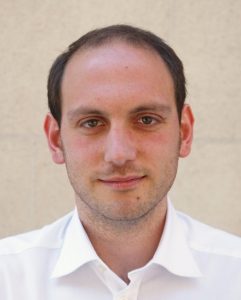 Background:
Giuseppe Stragapede received his bachelor's degree in Electronic and Telecommunications' Engineering in 2016 and his master's degree in Electronic Engineering from Politecnico di Bari (Bari, Italy) with honors in 2019. He has worked for over one year in the industry as a computer vision engineer. He has spent 5 months at Teleperformance in Tirana (Albania) working on a research project for his master thesis on an OCR application for ID documents by using deep learning techniques. During his master's degree, he was an Erasmus+ student for one term at the University of Glasgow.
Research interests:
digital signal processing, deep learning and computer vision
ESR1: Quantifying Privacy with Application to Mobile User Interaction
Objectives:
The specific research topic of this position is to develop theory and methodologies to quantify privacy in the context of data (traditional biometrics as well as touch and movement patterns, soft biometrics, and context information) acquired through the interaction of the user with mobile devices. A systematic study of the state of the art will be carried out. Multimodal datasets containing mobile user interaction data will be collected. New methods and metrics to better quantify privacy will be proposed and applied to the biometric data under consideration in continuous authentication schemes.
Main supervisor
Ruben Vera-Rodriguez
Co-supervisor
Richard Guest