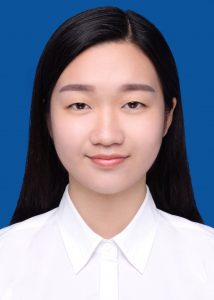 Background:
Luyi Sun received her Bachelor's degree in Electronic and Information Engineering from Huazhong University of Science and Technology, Wuhan, China. In 2018, she was admitted to a joint program between Huazhong University of Science and Technology and KTH Royal Institute of Technology. She spent the fourth year of the Bachelor's program in KTH, Stockholm, Sweden, and started her first year of the Master's program in the meantime. Her thesis is carried out in ABB and she received her Master's degree in Computer Science from KTH in 2020.
Research Interests:
Information Security, Network, Big Data
ESR10: Multi-party social contracts and privacy mechanisms
Objectives:
The trend of personalised digital services inspires us to look for new models for definitions and legislations regarding privacy. The social contract approach is a promising concept to model privacy in a future of personalised digital services from the perspective of cross-party rights and duties provenance and computational negotiation instead of trying to define information ownership. There are uncertainties in the legal, ethical, and technological aspects of implementing this concept in practice. This researcher position will investigate and evaluate the regulatory, technical, and ethical feasibility using social contract and contract-based identity management to protect privacy in the future, and the researcher will be trained to become an expert in the social contract approach to model privacy.
Main supervisor
Bian Yang
Co-supervisor
Els Kindt