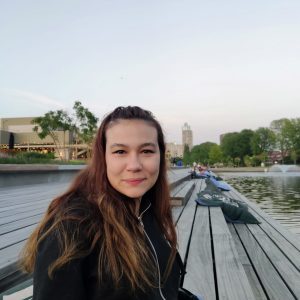 Background:
Bilgesu has a bachelor's degree in law and master's degree in EU law from Marmara University. She has worked as a lawyer in the fields of corporate law and criminal law. She was awarded Jean Monnet Scholarship that sponsored her master's degree in law and technology at Tilburg University, where she worked as a student assistant at cybersecurity project. 
Research Interests:
Ethics, regulation of new technologies, information technologies, data protection and privacy, data protection and cybersecurity certifications, biometric data, human-computer interaction, neurodata, machine learning
ESR14: Legal digital identity: reconciling blockchains, biometrics and privacy
Objectives:
The Marie Curie fellow researcher will investigate the legal conditions, including the GDPR fitness, for blockchain identities in combination with dynamic behavioural biometrics and location data, collected by smart devices, including body monitors and smart watches. The research should also look into the individuals' rights and suggest an appropriate legal framework for the reconciliation of the risks and the advantages of biometrics in combination with blockchain for digital identities.
Main supervisor
Els Kindt
Co-supervisor
Bian Yang