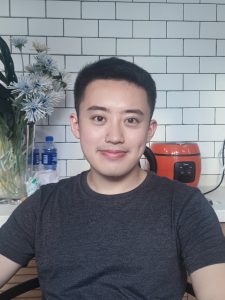 Background:
Jinghuai Lin obtained his Bachelor degree (B.Sc.) in Electronic Information Science and Technology from Sun Yat-sen University in China, and his Master degree (M.Sc.) in Computer Graphics, Vision and Imaging from University College London. From September 2020, he works as the ESR13 of PriMa and is pursuing his PhD in the University of Würzburg, focusing on the protection of personalized photo-realistic avatars against identity theft in social virtual reality.
Research Interests:
virtual reality, augmented reality
ESR13: Privacy protection effects on social communication
Objectives:
The specific research topic of this position are privacy matters emerging from the interaction between humanoid avatars, e.g., research and development of methods to evaluate, secure, and improve overall usability and user experience (UX) with a specific focus on trust, trustworthiness, and authenticity between live-like photorealistic avatars.
Main supervisor
Marc Erich Latoschik
Co-supervisor
Els Kindt